Mounting your brewery control panel
Updated by Ryan Gray
For those of you who recently purchased a 2 element control panel, this information will walk you through mounting. As of June 1, 2021 all of our panels will be shipping with a VESA Mounting system, layout, on the back. What this means is you can use standard TV mounts found at your local hardware store or online; depending on the panel size and your mounting goals.
The following picture is the back of one of our 360 2 element control panels, however our new US made enclosures for the PID panels will also have this mounting arrangement.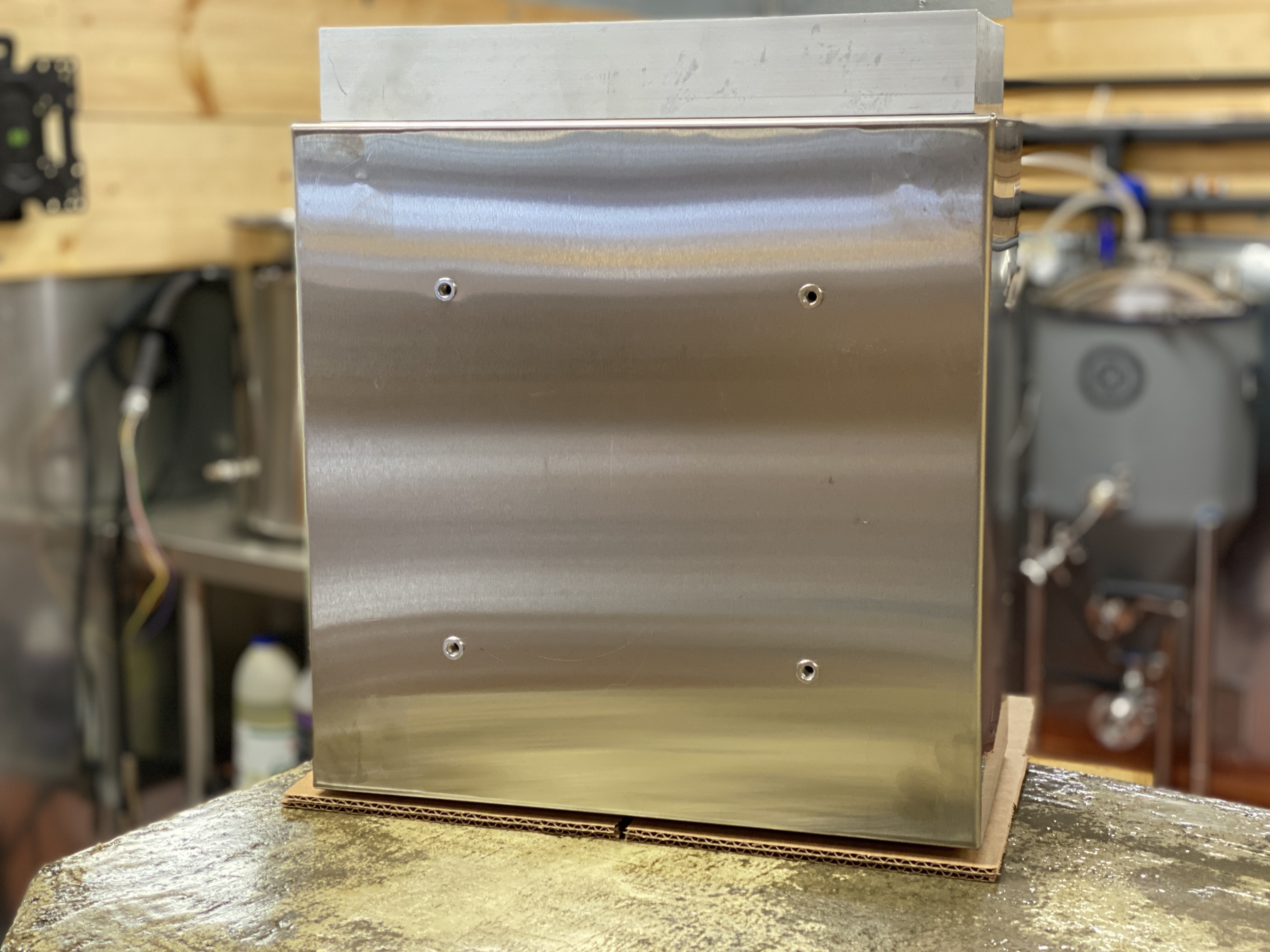 The backside of the 2 element control panels use a VESA 200x200 square configuration. This means there are countless options for mounts, from a flat wall mount to a pivot mount. Its important in your selection of mount that you take into account your space, your plan for how you reach the panel etc. For most, a flat wall mount will be the best, and simplest approach.
Both mounts pictured are mounts we have tested and use in our own brewery. These mounts are rated for heavy TVs, as the panel you're mounting is approximately 43 pounds prior to mounting.
For most applications, we strongly suggest the first option of a fixed plate, and the reason for this is you will have the most rigid support and stability of your panel. The other benefit is the mount quickly attaches to a single wall stud as the plate is a 2 part solution. Mount the wall plate, and then mount the back plate to the panel; final step being to slip the panel on to the wall plate.
These kits will typically ship with the VESA stanadard hardware, specifically the screws. The 2 element panels will have a VESA standard 6mm screw point on the back, so as to avoid needing to purchase any extra hardware.
The following is a picture of the back side of our set up for reference.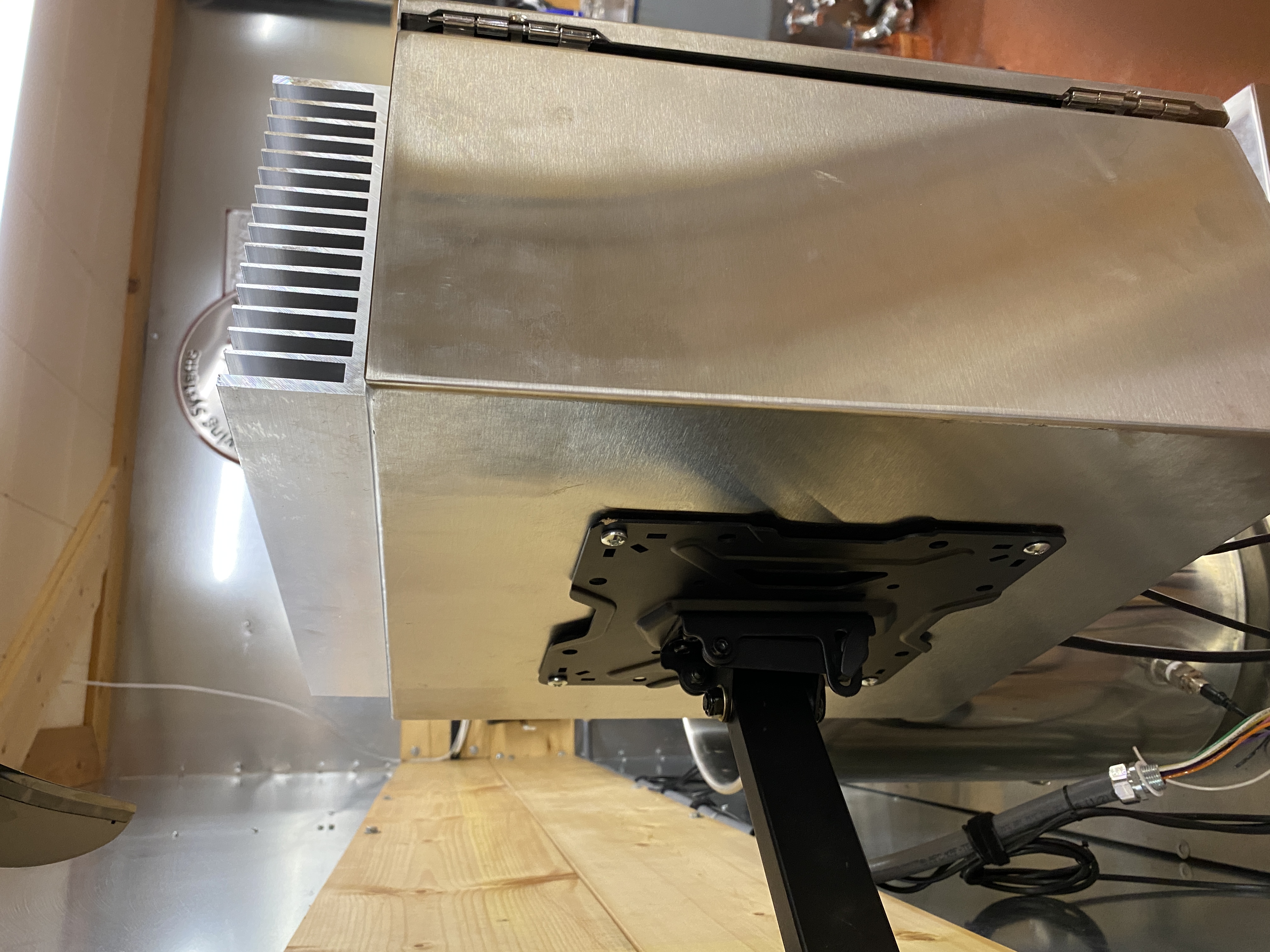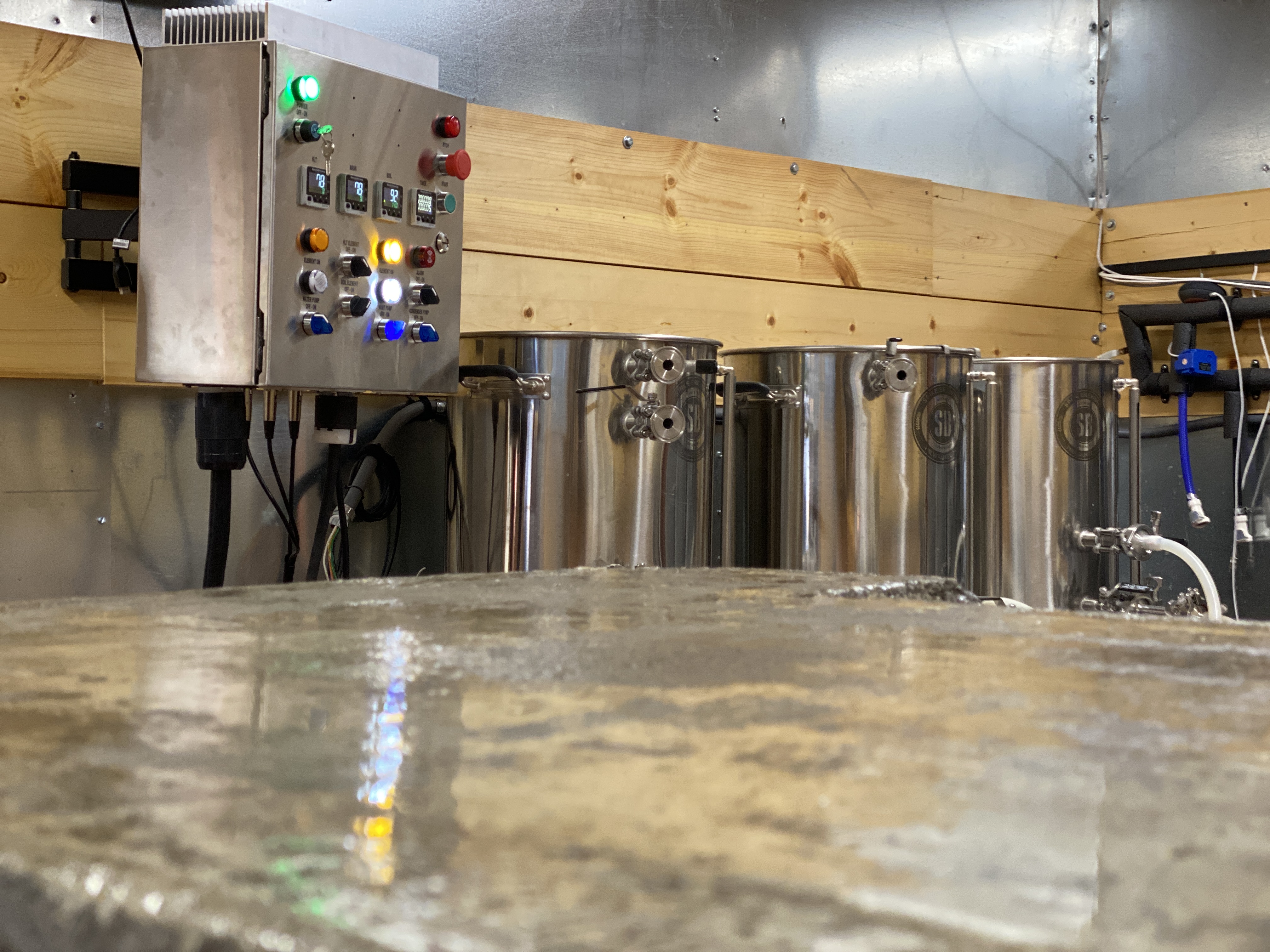 While we used the multi point pivot mount, we highly recommend the fixed point as you'll find a more rigid response from the panel buttons since most pivot mounts are meant for static use. To combat the forgiveness in our mount, we went ahead and tightened all the bolts to nearly a locked in position to insure when pushing buttons, the panel does not move.
For those folks with our larger 4 element panels in a 20x20 enclosure, we'll update instructions in the near future, but going forward, we will be using a 300x300 equivalent VESA mounting solution with a 5/16" screw point.
It's important to note that on all our panels, there is still the option of the more common industrial approach, which is to drill a big enough hole for a 5/16" screw, in each corner of the enclosure, and then proceed to mount to a backer board such as 3/4" plywood or to commonly used building materials such as uni-strut. Over the years we have wanted to make this process simpler, and for that reason we began testing new solutions in 2021. With the advent of our US enclosures, the stainless walls are now sturdy enough to support panels safely.