Meet your new control screen - Main Screen
Updated by Ryan Gray
The 360 Series touch control panel is a convenient and powerful touch control unit with many features built in to extend as much functionality as we can to you in one controller. This means we include the ability to control your brewing temperatures for a HERMs or potentially a RIMs brewing setup. The 360 controls also include the ability to control 1 or 2 fermentation vessels from the same brewery control, consolidating function and reducing initial startup costs.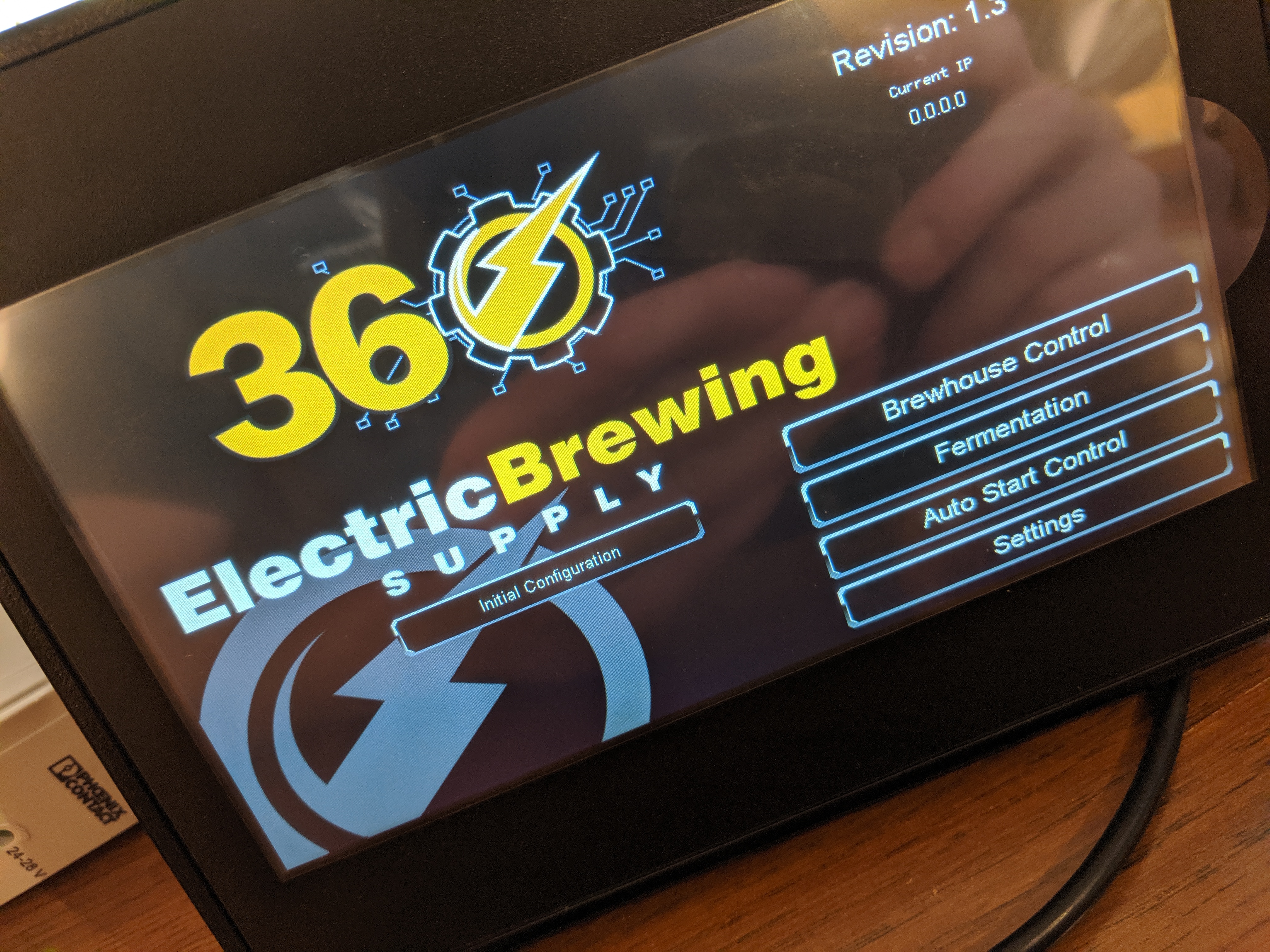 In power up you will be met with our main menu screen. The options on the screen will vary based on the version and factory setup of your controller. From the main screen you will have access to the brewhouse, fermentation, control of your remote fermentation controller, VFD drives, as well as the soon to be released keg washer.
The common screen to be seen will be our brewhouse controller. This means most screens will resemble the following.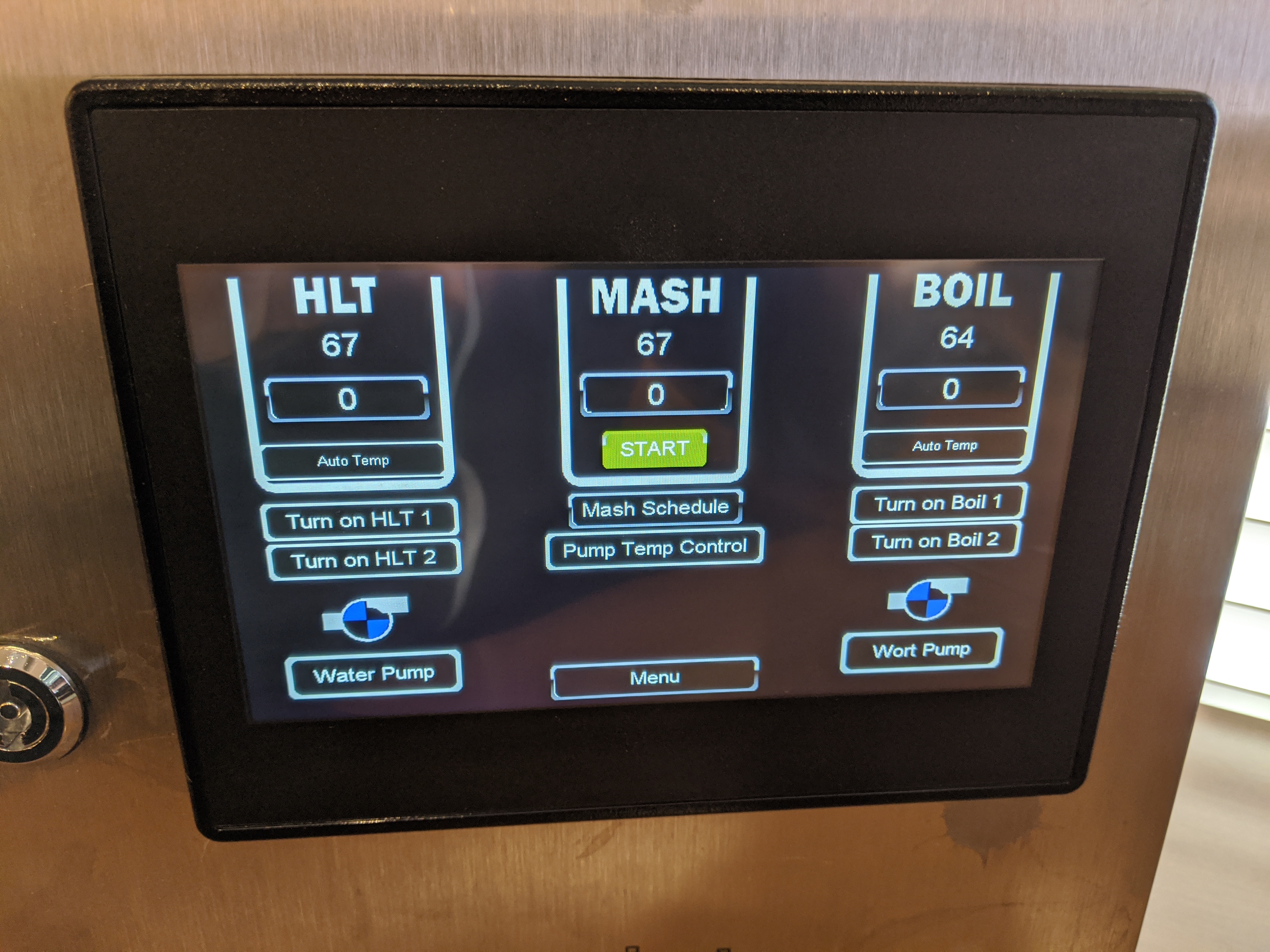 You'll note button for temperature and pumps as well as the option to turn on HLT1, Boil 1 and more possibly. Depending on the configuration restraints based on your order, you will find the element buttons act specifically unique.
You will find in a panel configuration where we have interlocked your elements, the buttons will disappear when one or the other is on. This means that, for example, if you press HLT 1, and interlocking is on, Boil 1 will disappear. This limits you from over drawing power coming in and tripping your breaker. For 4 element panels, it means you'll be able to specifically power one element or another, making it possible to power both vessels at the same time. For those with full power available, such as 50a 2 element and dual feed 4 element, you can select any of the 2 or 4 at any time.
Pump switches are a standard on and off switch. What you see is what you'll get there.
Other configurations you'll see